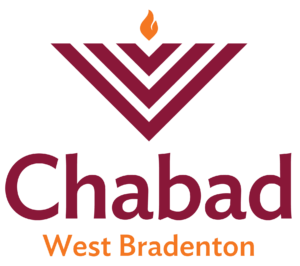 Chabad of West Bradenton is an innovative, inclusive, Jewish outreach organization dedicated to fostering a vibrant and engaged community in West Bradenton.
We unite Jews of all ages, backgrounds and degrees of observance as we explore together – through study, dialogue and experience – the beauty and splendor of Jewish life, ideas and values.
Regardless of your Judaic background and observance, your faith in G-d or current life situation, we offer a non-judgmental atmosphere for you to learn about your heritage.
Chabad of West Bradenton was founded in 2016. Our mission is inspired by the Lubavitcher Rebbe, Rabbi Menachem M. Schneerson, Judaism's foremost leader in the 20th century, who cared for every single Jew.
Chabad's many programs and services strive to ensure Jewish continuity by providing opportunities for every Jew to participate in Jewish life – to ask questions, to learn, to find joy and discover their heritage, and/or to seek guidance or assistance.
Our success over the years has been made possible by the many people in the community who have chosen to partner with us and support our many activities and community services, sharing the rewards for all we do.
We invite you to join us for a program, to be in touch, and to partner with us in offering these vital services that help ensure the future of our community, now and into the next generation.
Rabbi Zev & Shaina Steinmetz
Chabad-Lubavitch is a philosophy, movement and an organization and a dynamic force in Jewish life today. Thousands of Chabad organizations have sprung up around the world. Read more about Chabad Lubavitch